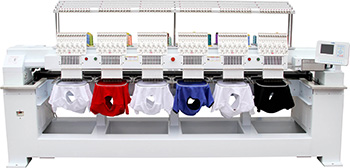 We are pleased to introduce a renowned concept of caps & t-shirts, track pants for Corporate and promotional purpose which is highly accepted by the well known company.
Palak Enterprise is well known Manufacturer of cap's & t-shirt's with the excellent facility of COMPUTER EMBROIDERY, SCREEN PRINTING & VARIOUS PRINT'S etc…
Which will help you to promote your company's name all over avoiding high advertising expense's with excellent stitching skills.
We are sure that great utility and uncompromising quality of our product will convince you for its made to order ability.